Advanced Pharmaceutical Solutions for Safe Transportation
Autotronix provides state-of-the-art solutions designed specifically for the pharmaceutical industry. Ensure the secure and efficient transport of sensitive medical supplies with our real-time temperature monitoring and geofencing capabilities. Trust our advanced technology to maintain the integrity of your pharmaceutical products throughout the supply chain.
Optimize pharmaceutical logistics and enhance regulatory compliance
With our comprehensive tracking and reporting features, safeguard the quality and timely delivery of your pharmaceutical goods with Autotronix's cutting-edge solutions.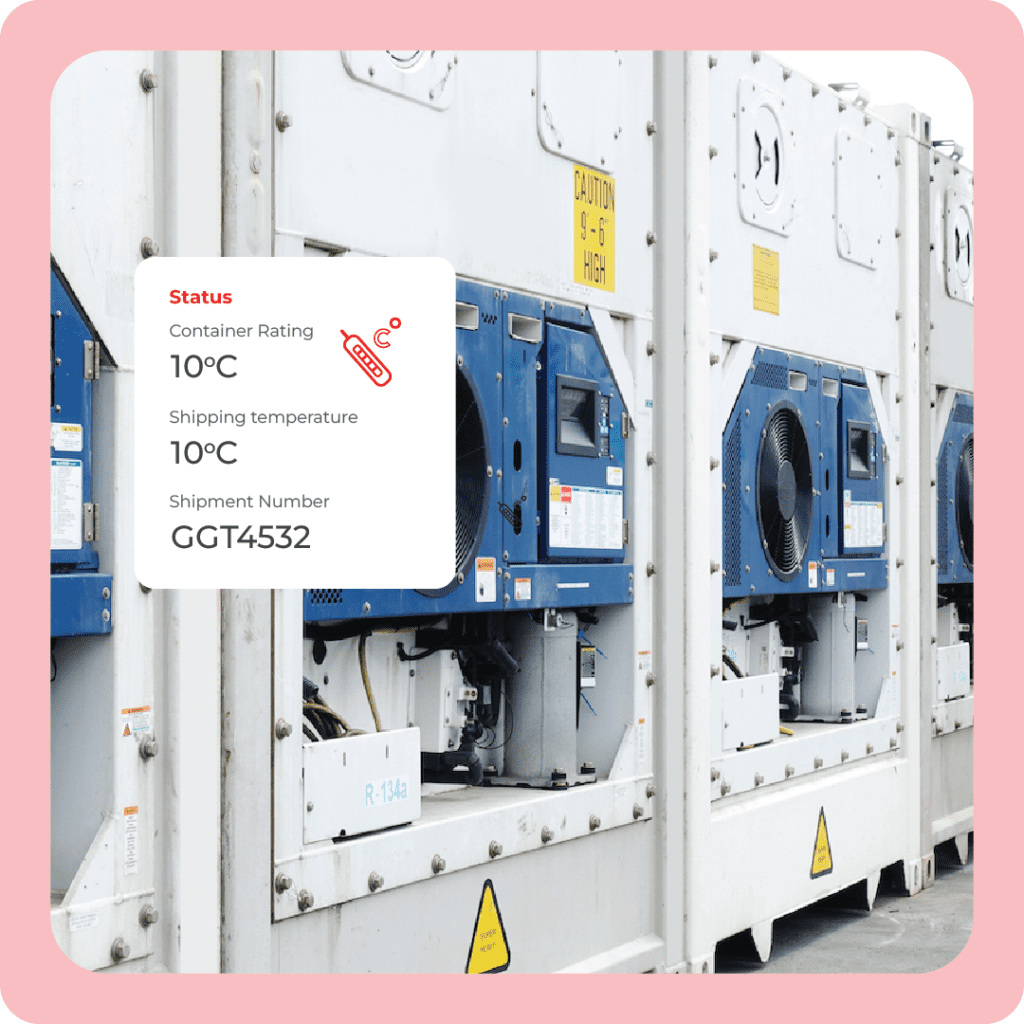 Superior Shipment Security
Gain full visibility across the supply chain for enhanced safety.
Instant Temperature Monitoring
Maintain optimal temperature conditions for your sensitive cargo with our advanced real-time temperature control system. Ensure the integrity and quality of your goods throughout the entire journey.
Cargo Protection and Security
Safeguard your valuable cargo against theft and damage using our robust cargo protection solutions. With state-of-the-art security measures, rest assured your shipments are in safe hands.
Mitigate Liability Risks
Minimize liability risks and compliance issues with our comprehensive monitoring and tracking capabilities. Stay informed about every aspect of your shipment's journey to avoid potential legal challenges.
Achieve Peak Operational Performance
Unlock your potential with streamlined processes
Timely Deliveries
Ensure on-time deliveries with optimized routes and real-time traffic updates.
Enhanced Fleet Availability
Maximize fleet uptime and minimize downtime with proactive maintenance strategies.
Punctual Schedules
Adhere to schedules and meet customer expectations for reliable service.
Autotronix Telematics revolutionized our fleet operations. Their tracking systems and fleet management solutions have helped us improve efficiency, reduce costs, and enhance overall performance. Highly recommended!
I was locked out of my car, and Autotronix Telematics came to my rescue. Their emergency car unlocking service was prompt, professional, and saved me from a stressful situation. Thank you!
The vehicle tracking solution provided by Autotronix Telematics has been a game-changer for our delivery service. We now have real-time visibility and improved route optimization, leading to faster deliveries and happier customers.
What is the benefit of real-time temperature control for pharmaceutical shipments?
Real-time temperature control ensures that pharmaceutical shipments maintain the required temperature range, preserving the integrity of sensitive products and preventing spoilage during transit.
How does Autotronix ensure cargo safety during transportation?
Autotronix employs advanced tracking and monitoring systems to keep a close eye on cargo at all times, providing real-time alerts for any deviations or potential security risks.
Can Autotronix help optimize fleet operations for pharmaceutical logistics?
Yes, Autotronix offers comprehensive fleet optimization solutions, including predictive maintenance, route planning, and driver performance monitoring, to enhance operational efficiency.
What measures does Autotronix take to avoid liability risks during shipment?
Autotronix implements robust safety protocols and compliance measures to ensure that all shipments adhere to regulations and industry standards, minimizing liability risks for our customers.
How can Autotronix's solutions improve supply chain visibility for pharmaceutical companies?
Autotronix provides end-to-end supply chain visibility, enabling pharmaceutical companies to track their shipments in real-time, maintain accurate inventory levels, and make data-driven decisions for better efficiency and productivity.